A daily routine: let's take a step back, look at the big picture of a city, and try to discover and locate the elements that help us solve local problems in a systematic way.
The second day of the symposium is being held in Fredrikstad, south of Moss, a city about an hour by bus. Fredrikstad has reason to be proud of its history, with its 80 thousand residents it is one of Norway's largest cities. Spanning both sides of a river, it is easy to see how it is being continuously developed and built, while remaining a friendly, livable place all around. One can see people walking the streets and sitting in restaurants, and the entire city has a very different atmosphere compared to Moss. In the past the city was famous for its sawmill industry, for its harbor and shipyards, but is known today all over Europe because it is home to a well-preserved fortified town built in the 17th century. On the second day of the symposium our presenters tried to look at Europe as a whole, revealing theoretical and practical conclusions of various exciting case studies.
Yvonne Franquinet is the director of the ARCAM (Architectuur Centrum Amsterdam). The fact that she can see the "smaller" and "bigger" picture at the same time is made clear when she talks about creating and developing her own home in Amsterdam, taking sustainability, the social and geographical aspects of her chosen district all into account. She zoomed in on areas in the rapidly evolving Amsterdam where there in exemplary collaboration between architects, residents and municipal officials. She claimed that it is possible to bring residents into both small and large scale development, it is possible to think and plan together, without excluding even (seemingly) utopian desires from the process.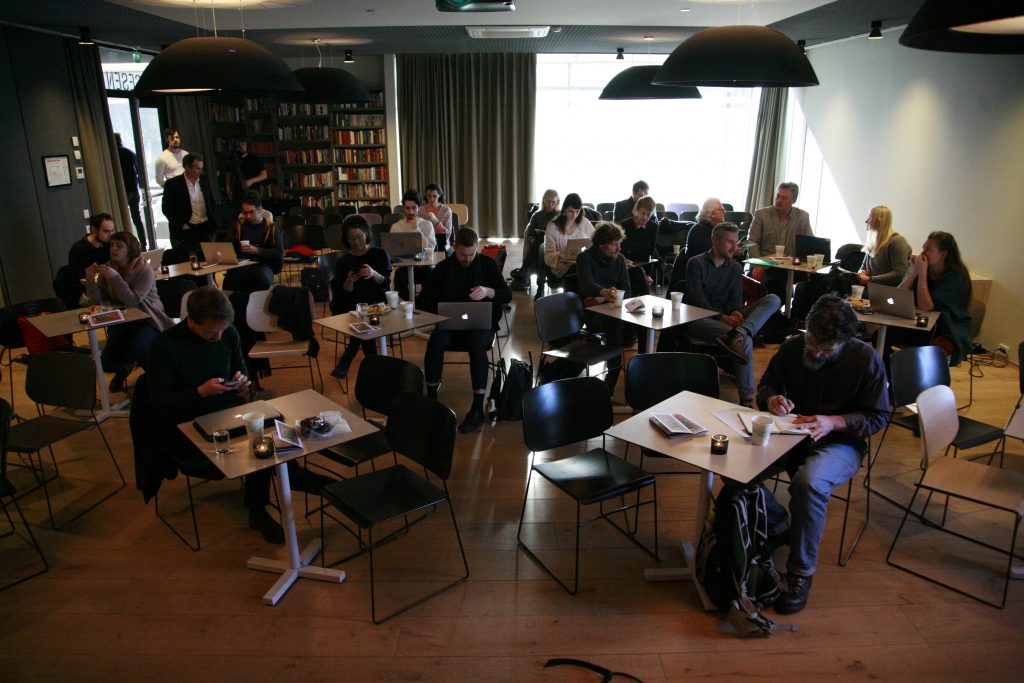 Szilvia Kovács was the one who held a guided tour in Csepel for participants last week. Among other things her presentation is about what kind of experiences she has had in Csepel during her work with PLACCC Festival. She also talked about how the human body is the focal point of urban planning, and also about how a curator can think and plan together with local residents – something all three presentations today touch upon. The presenters' message is clear and comforting (even though from a Hungarian perspective they seem a bit utopian as well): the age of decrees sent down from above is over, with people having the right to have a say in where and how they would like to live.

Levente Polyák feels at home in two cities that are seemingly very distant from each other: his thought-provoking examples are from Budapest and Rome. He gives a precise picture of current public life in Hungary when he tells us about how a workshop doing unique work in the field, the Kortárs Építészeti Központ (Contemporary Architecture Center), was forcibly made to move, and how the regime could not and still cannot communicate with its own civilians. It is important he made it clear that he and his team will not give up, they will keep going forward, navigating the civilian, state and professional pitfalls of their work. Based on his presentation being a civilian in Rome is completely different to being one in Hungary: whole masses want to have their say in the Italian capital's logistic and infrastructural redesign, all to make sure that the metropolis remains functional and livable. This includes examples like how a new lake, born out of an unfortunate intervention into the city, was redesigned as a recreational area, or how one of the most exciting contemporary art museums in Rome put out a call for people to be more active in art life.
Text by Tamás Jászay
Translated by Dávid Cseh