Today we continue the work we began in Budapest: the first day of the next two-day theoretical symposium was held in Moss, and it seemed like every presenter was preoccupied with our place in the world.
Moss is a town where every venue is just a few minute's walk away. The House of Foundation among them, which is a café and bookstore besides its other functions. And not just any kind of bookstore: I was surprised and more than pleased when I saw how many Hungarian authors line the shelves in Norwegian translation. László Krasznahorkai, Péter Nádas, János Háy and many others – so much so that I feel a bit ashamed that despite being a big consumer of culture I can only list the works of Ibsen, Fosse, Nesbø or Fossum off the top of my head. It seems I have much reading to do.
Our venue has a friendly and homely atmosphere, and as Andy Merrifield, a self-proclaimed "magical Marxist" starts telling his anecdotes in a seemingly laid back manner, the feeling of familiarity only intensifies. Andy is a thinker who has been to many places around the world, and has seen many things – he has the instincts of teacher when he asks us seemingly simple (as in provocative) questions, which he sometimes answers in a very radical way based on his own experience. Here we are, sitting in a bookstore in a Norwegian small town, listening to a presentation about the problems faced by citizens of various big world cities like New York, Rio de Janeiro or Athens – cities Merrifield has all visited recently. His presentation is a bit divisive, but that's alright, because I think this must have been his goal all along.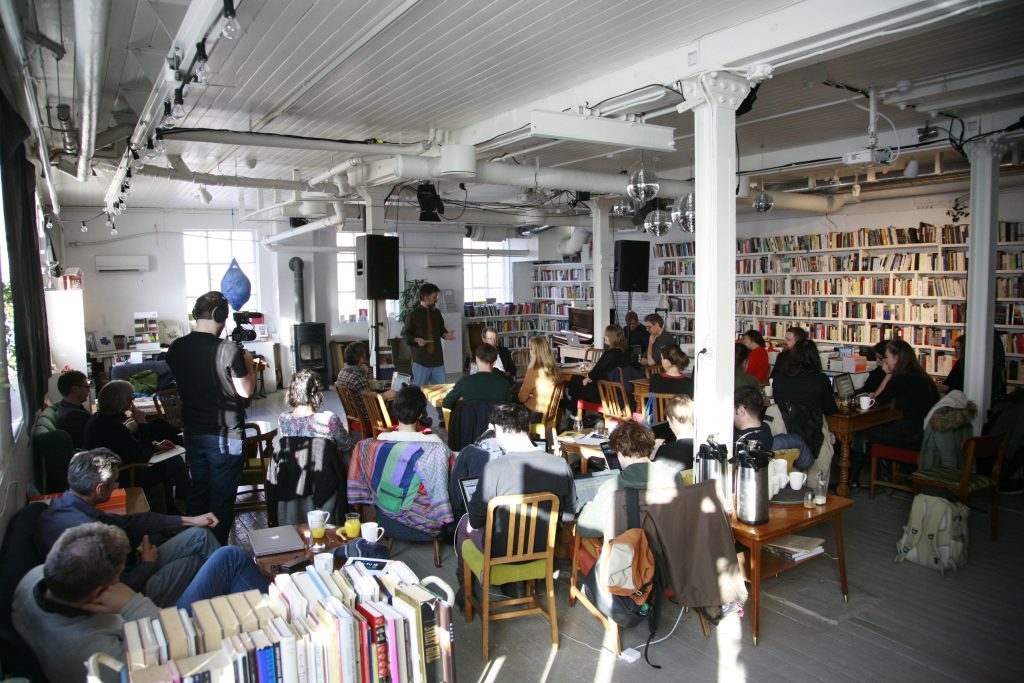 Marius Grønning is next with a strictly theoretical presentation in which he tries to outline a kind of theoretical interpretative framework for thinking about the relationship between art and urban development and redesign. He touches upon questions which participants of PICTURE Budapest – Østfold will have to think about as well. What happens to medium-sized cities after their old production units are shut down? How can their various institutions, official agencies become the building blocks of society? What guarantees sustainability in urban planning, that future generations profit from our current plans?
Moss is a small town, but still well-known by lovers of contemporary art because of Punkt Ø, an art institution founded in 2006, which is directed by Dag Aak Sveinar who holds a talk for us about the institute's famous Galleri F 15, and another temporary gallery they opened to house the Momentum Biennale. He also talks about the so-called northern mentality, and about what it means to be "Nordic". For most people concepts like warmth, quality and creativity come to mind, which is why they have Finnish, Norwegian, Swedish, Danish and Icelandic curators direct the biennale so that through their choices they can indirectly make a statement – and answer questions – about their own identity.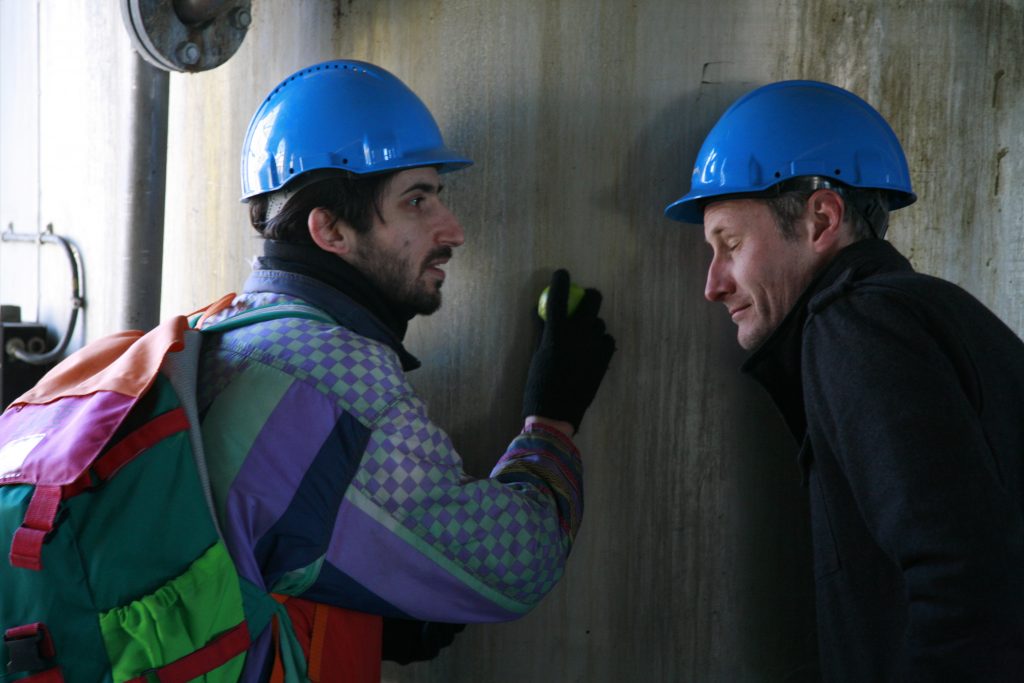 We had met the day's last presenter yesterday in Moss Bylab: Terje Petterson is a designer who repeats the main points about the extraordinary scale urban development program planned in Moss. (Whoever can foresee what will happen in Hungary until 2024, please contact me, I'll treat you to a beer.)  The reactions of the participants during the following roundtable discussion are more interesting than his presentation though. How does the town and the region benefit from such an enormous project, besides shortening the railway trip to Oslo by 10 minutes? Moss has stood on the bank of the fjord since the 19th century – why do they need to bring the train tracks into the center of town, condemning houses and other buildings to destruction? Does the town need the totally new identity this investment would force upon it?
Text by Tamás Jászay
Translated by Dávid Cseh