Ziggurat Project was created in 2013 by three young Hungarian dance artists (Flóra Eszter Sarlós, Emese Kovács, Gergő Lukács). The company works with other permanent members and invited guest artists from different fields of art: dance, theatre, visual arts, music and literature. We create interdisciplinary site-specific performances giving priority to cultural and common places as a platform for dance more than a theatrical space. Our aim is to make relational art with no hierarchical construction in the process, creating a stimulating discourse between art forms, as well as to meet spectators with less expectation and create interaction between the audience and the artists.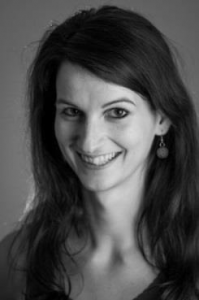 Flóra Eszter Sarlós (1987): Hungarian choreographer and dancer interested in interdisciplinary works. Currently, she is based Paris where she completes a Master 2 degree in Performing Arts. Her research focuses on the relationship of contemporary dance to digital arts. She is co-founder and artistic director of Ziggurat Project, an interdisciplinary company focusing on site-specific performances. As a dancer she worked with several choreographers and theatre directors as Gyula Berger (chor. HU), Márta Ladjánszki (chor. HU), Kitt Johnson (chor. DK), Laurent Festas (dir. FR), Themi Venturas (dir. SA) or Mdu Matshalli (chor. SA). She mostly cooperates in international projects interested in art research, site-specific or cross disciplinary creation (Hope and Memories / Creative Europe project (FR, SA, HU, SK, CZ), XIV. Kunstsymposium des eu-art-network (AU), Crossroads / Euroculture en Pays Gentiane (FR), Own Vision Own Way / Euroculture en Pays Gentiane (FR), MELLEMRUM Encounters Series (DK/HU).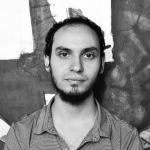 Kristóf Szabó is a Hungarian visual artist graduated from University of Fine Arts as a graphic designer (2012) and an art teacher (2013). In 2009, in the beginning of his academical studies He won the Hungarian Republican Scholarship. In 2011 he had the opportunity to study in Dresden (Hochschule für Bildende Künste Dresden) with an erasmus scholarship. He is founding member of MovIng and ColLab and permanent member of Ziggurat Project which groups are experimenting with various co-artistic collaborations. He took part in number of solo and group exhibitions in Hungary and abroad. He mostly works with painting, graphics, sound art, video and Vjing. More recently he is experimenting with the relationship of painting and video.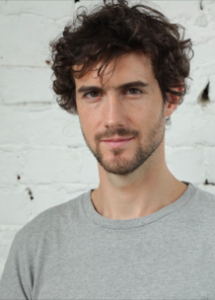 Máté Czakó earned a degree in acting from the University of Kaposvár and in 2014 graduated as a theatre director, physical theatre choreographer from the University of Theatre and Film Art. He is co-founder of Tinda Pundi Cultural Company which produces shortfilms and stage performances. As an artist and creator he also works regularly with Ziggurat Project and The Symptoms. He participated in international collborations in Vienna, Bucharest, Berlin, Yogjakarta and Solo in Java (Indonesia). Beside his works as a director and actor, he teaches, choreographs stage productions, circus performances and music videos. His short films successfully participate on different international festivals.