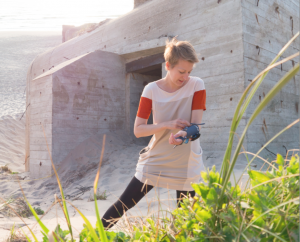 Edit E. Vizer (H, b. 1984) is a socially conscious thinker-maker, and a designer specialized in interaction and experience design. Plus a practicing media artist and researcher with a critical, analytical and playful mindset and an interdisciplinary toolkit. She works on research-centered projects focusing on the experiential, behavioural and other relevant socio-cultural changes – be it any context where users of some kind are involved. Her domains of interest cover work in the field (contact to real users), the lab (doing experiments) and the gallery. Vizer does explorations of the potentials of physical materials and technologies, and with the involvement of narratives and theoretical inquiry.
Vizer holds a BA in Art and Technology from Aalborg University (DK). In 2015 she graduated with a master degree in Interaction Design from the Kolding Design School (DK). Moreover, she has a background in Media and Communication and Scandinavian Studies from ELTE University in Hungary.
Currently based in Budapest.